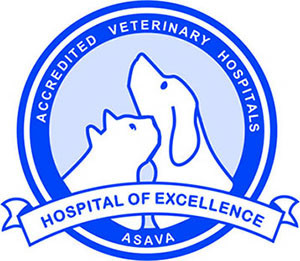 Mt Evelyn Vet Clinic and Animal hospital is an Australian Small Animal Veterinary Association (ASAVA) Accredited Veterinary Hospital of Excellence. Our last accreditation occurred in 2012, and will be further reviewed in 2016.
This accreditation is awarded only to vet clinics achieving the highest levels of quality health care and practice management procedures in innovative and/or state of the art hospital facilities. The accreditation scheme requires members to maintain and upgrade, where necessary, and to provide uncompromised high standards throughout the period of accreditation. Accredited clinics set a benchmark for veterinary standards throughout Australia. As of 2012, there were 34 accredited veterinary clinics Australia wide.
We are very proud of this achievement. It also means that you can rest assured that your pet is getting the best possible care in the highest standard veterinary clinic.